Rosehaven Retirement Village is a well-established Christian organisation committed to enriching the lives of seniors and their families. Our staff are dedicated to providing quality care and service to our residents within a secure and sunny environment.
Independent Living
All our independent cottages and bedsitters are sold on a life-rights basis. A life right scheme involves the retiree purchasing the right to use the unit for the remainder of their life. In the case of couples, the right to use the unit ceases upon the death of the second spouse or partner. A resident's right to continue living in their unit is dependent on their health and ability to cope without assistance. When a resident is no longer able to cope with independent living they may be moved to our mid-care or frail-care facilities to receive the appropriate care. Because purchasing into a life rights scheme does not involve any transfer of property, there are no bond registration costs, transfer fees or VAT. Therefore, the cost of entry is more affordable. There is also the added advantage that Rosehaven remains the owner of each unit and carries the responsibility for all maintenance and upkeep subject to certain limitations.
Assisted Living
Residents in our mid-care facility can maintain their independence but may require some assistance. Meals are served in the dining room; their laundry is done, and rooms are regularly cleaned. Medication is dispensed by our nursing sisters.
Our mid-care accommodation consists of a large room with separate kitchenette. Residents may have a kettle, microwave, toaster, and a fridge. All our rooms have their own bathroom. At Rosehaven we not only focus on the physical needs of our residents, but also on their psychological, social, and spiritual needs as well. We want our residents to stay fit and healthy, both physically and mentally. To ensure a quality life, we have a social program administered by our Social Worker. Residents can take part in various activities that suit their preferences and lifestyle.
Frail Care
Residents who require 24-hour nursing care may be accommodated in our frail-care facility. Care is provided in a warm and homely environment by our qualified team of nursing sisters and caregivers who specialise in taking care of the elderly. Residents are welcome to furnish their room themselves to lend it that personal touch. Our caterer provides nutritious and healthy food and can accommodate special diets. Residents are welcome to use our communal lounge with big screen TV and we have a library with a comprehensive selection of books and magazines. We have an on-site hair salon and numerous entertainment events are held throughout the year. A visiting doctor provides medical support and advice to all our residents. Mid-care and frail-care rooms may be rented.
Sick Bay
Our sick bay facility offers basic healthcare and post-acute care at fixed daily rates.
All our residents at Rosehaven Retirement Village benefit from the following general facilities and services:
Prior occupation renovations
Ongoing repairs and 

maintenance of facilities

Wheelchair accessibility

Nurse call system available to all residents

24 hr onsite Security
Complimentary use of our common lounge for special occasions
Dining room
Hairdressing Salon
Weekly doctor visitation
Library Pool and entertainment area
Onsite weekly church service
Beautiful gardens
Contact us for more details.
In 1967 at the initiative of Miss Joan Winder who donated R 50, the members of the Rosebank Union Church voted to open a fund for the establishment of a home for the elderly. During 1968/69 fundraising commenced. In 1970 two adjacent houses in Rosebank were purchased for what became known as Rosehaven. Four residents moved into the one house, while the matron and her husband lived in the other.
Three years later a church family made available to the church, at the minimal cost of R 33 900, nine stands at Hurlingham Gardens, and the building of Rosehaven Retirement Village commenced. Later, in the nineties, a further two properties in St Andrews Road each with a house were incorporated. Accommodation and services, in recent years, have required refurbishment or upgrading due to general deterioration over the years.
Throughout its history Rosehaven has maintained a caring Christian atmosphere, largely due to its close links with Rosebank Union Church.
To provide Rosehaven residents quality care and service covering their physical, social and spiritual needs
Compassion
Empathy
Care with dignity and repect
Accountability and respect
Integrity
Christian ministry to the aged involves caring for each elderly individual as a person created in the image of God (Genesis 1:27) and as a person for whom Christ cares (Matthew 25:31-46). We at Rosehaven strive to create a nurturing environment within a community that provides meaningful engagement, lasting relationships and enrichment to the lives of those who live, work and serve, recognising the dignity and worth of the aged individual.
Psalm 71:9
 "Do not cast me away when I am old; do not forsake me when my strength is gone."
We faithfully abide by philosophy that puts our residents at the heart of all we do. To that end, each resident of Rosehaven shall have the right to expect:
Opportunities to exercise self-determination
High quality care and service to meet emotional, physical, social and spiritual needs
Respect for personal dignity and privacy
An atmosphere conducive to open, honest and fair dialogue
A safe and clean environment
A spirit of understanding, warmth and affection
Recognition of the contribution residents can continue to make to the community
Fair cost effective structures and the exercise of financial responsibility
Encouragement to participate in the life of Rosebank Union Church
Apartment Available:
One-bedroom apartment for sale on a Life Rights basis. Upmarket finishes including new kitchen and bathroom. Contact us at info@rosehaven.org.za for more details.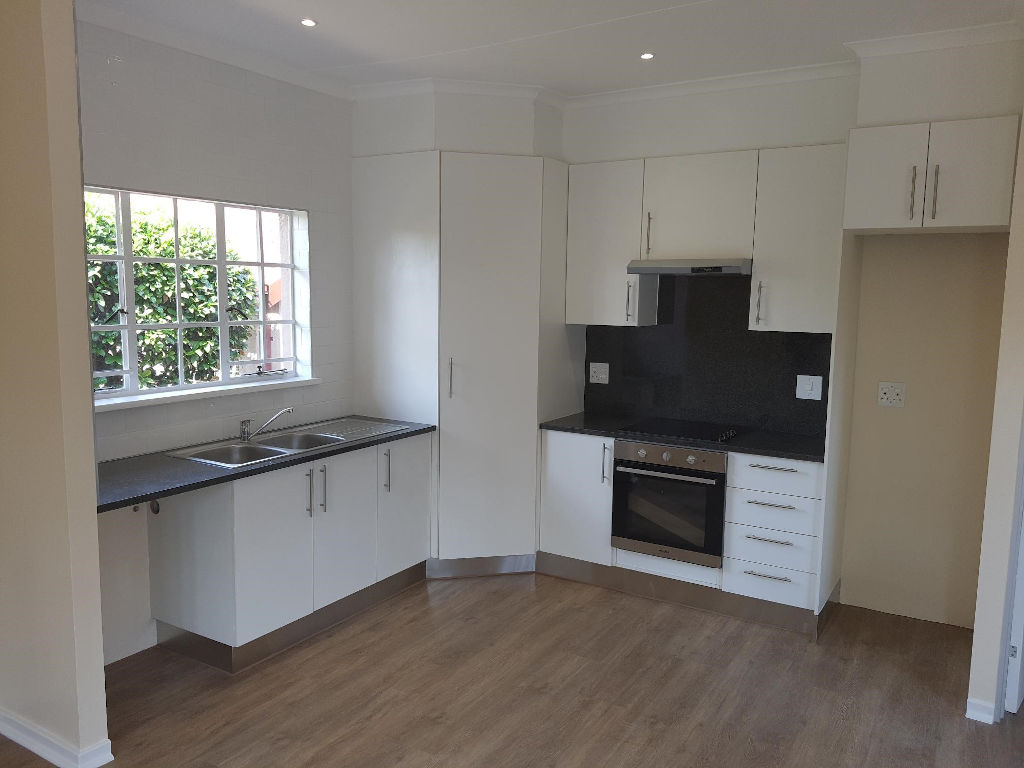 Rosehaven is committed to providing the residents with quality care and services covering their physical, social and spiritual needs.
Address
Rosehaven Retirement Village
38 St Andrews Rd,
Hurlingham,
Sandton, 2070
South Africa